Content Count

5

Joined

Last visited
About todd1010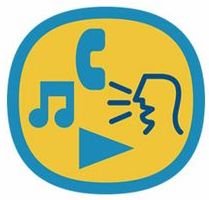 I did a master reset and I still get the wireless charging error just like before. Dang…any ideas?

I'm looking to upgrade the speakers and amplifier in my 2022 Transit Connect. I'm wanting to know if there is some wiring harnesses that can keep me from cutting any factory wires. I want it to be as clean as possible. I found some speaker wire harnesses to keep from cutting the factory speaker wires but I haven't seen a wiring harness for the amplifier head unit.

I'm looking for a wireless adapter also. This one posted above looks like a nice one however I would like to see some outside reviews of it. If I could only get my built in OEM wireless charger to work with my iPhone 13 Pro Max, a wireless CarPlay adapter would be sweet!

I'm going to perform any updates it needs and try a master reset and see how it goes. quick question: if you perform a master reset do you have to perform any/all the updates AGAIN? Or the system is updated and that's where it resets to? Because when I got the vehicle I had to do several system updates and as a matter of fact I'm doing one right now. I'd just hope I don't have to go through all of those again.

todd1010

reacted to a post in a topic:

22 Transit Connect wireless charging issues with iPhone 13 Pro Max

I just bought this van for my business two weeks ago and noticed immediately that my iPhone 13 Pro Max will display an error message on the screen saying its terminated wireless charging because its blocked or misaligned. It displays the message over and over again after 10-15 seconds. The error message will pop up and then it will say wireless charging active and on and on. Although you can see the charging icon is still active the entire time this is happening. It doesn't happen to my iPhone 11 or iPhone 12 Pro just the iPhone 13 Pro Max. I called Ford and they told me they can't help me over the phone and I'd need to take this into the dealer. The iPhone 13 Pro Max is fully wireless Qi compatible and I believe there an issue with the Ford Sync throwing the error message but it still does charge its just annoying as can be because it happens every 10-15 seconds with the error message.