Content Count

26

Joined

Last visited

Days Won

1
About bnewt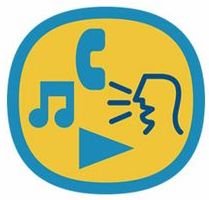 does this update include the newest map version?

usb has to be formatted as fat32, correct?

is this a free update? if so, which vehicles are eligible

did not know that was available I have a2020 MKZ & 2017 Explorer Either of those vehicles have that ability

My 2020 MKZ updated the maps via wifi

I don't see this on my 2017 Limited or my 2020 MKZ

bbf2530

reacted to a post in a topic:

2021 SYNC 3 NAV map update.

I updated the maps on my 2017 Explorer with no problem I went from 1.15 to 2.20 took about 90 minutes to complete

how were you able to download again? I tried to download the "free" map update for my mkz, but the map files would not download. I got the instructions & the license, but it would not download the map files Calling Lincoln & the help line got me no where I had the order #, but that was useless I didn't even get the confirmation email Wound up paying the $40 for the "free" up date, but haven't tried to install......almost scared too

I tried to download the free map update for my 2020 MKZ The instruction file & license downloaded, but the map file did not I also did not get the confirmation email I called the 800 number & gave them the order number They were totally useless They transferred me to someone else & they told me there was no way to download again The only way to get the "free" update was to pay $40. I asked why I should pay for a "free" update The answer was the download is free, you are paying for the USB stick. Pretty sad to pay for these expensive cars & have no one to support their products

tried to download the free map update for the 2020 MKZ, the instructions & the license files downloaded just fine, but I could never get the map files to download Any ideas?

my explorer is showing version 3.0 with an update available I could have sworn that I updated it to 3.3 several months ago the wife's 2020 mkz has version 3.4 and also has an update available, along with free map update I have the automatic update option via wifi turned off as I would like to read about the new version for the mkz unfortunately, there isn't much forum activity on the mkz line

how do you determine the Ford Pass version?

Read somewhere that new version of map is available Any one read the same

I believe that I followed a link from one of the explorer forums I will try to got back to it & find the link thanks for you replies

I have a 2017 Explorer Previously thought that I updated Sync 3 to version 3.3 Last check it showed 3.0.19025....how did it go backwards? Ford website shows update to 3.0.20204 available I also have a 2020 MKZ with Sync 3 version 3.4 Supposedly there are downloads available for all of these versions Which should I choose as I want to also update the maps? What are the differences?