Content Count

25

Joined

Last visited

Days Won

2
About DanMc85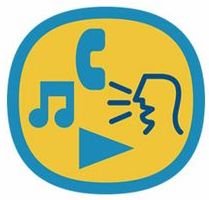 Oxo

reacted to a post in a topic:

Sync 3 update

http://www.2gfusions.net/showthread.php?tid=3881&pid=100870#pid100870

No it will not add Climate Control to Sync 3... if the car supports it, it would have to be manually enabled.

Try doing a master reset... also are you running Sync 3 version 1.0, 1.1, or 2.0? Should show in the about screen.

"Also would be nice to have the option of Siri or Sync 3 Voice commands. After looking around, I found in the manual that you can use Sync 3 apps and whatnot as long as carplay is disabled. i have not had any luck with this as of yet. " Usually you can just hold the voice command button on the steering wheel for 3-5 seconds to activate Siri.

Universe

reacted to a post in a topic:

Sync 3 update

The maps come from HERE maps. You can go on their website under map creater to report issues to be fixed.

What format is your larger flash drive. Sync3 prefers exFat file system. Unlike the order Sync2 which used FAT32.

Can you post a picture of your existing hub?

Just wait for the update... Yea the USB hubs (dual port one at least) is backordered until November already... The first time around I had a friend do the base programming, but then I changed it all lol... No IDS can't change code on the APIM's.

I ordered the parts I needed... No, I have a 2014 Fusion that is outfitted with a 2017 Sync 3 2.0 APIM and Screen that I purchased. I also customized the programming on it to my liking...Hense I am using a ST boot screen, Lincoln main theme, etc... However, you need a new USB interface to enable CarPlay that has the apple authentication chip inside of it.

I installed a Sync 3 2.0 CarPlay / Android Auto USB Interface in my Fusion... it works well. http://www.2gfusions.net/showthread.php?tid=3881&pid=94199#pid94199 I can confirm, Apple CarPlay will need a new USB Interface. Android Auto will work with the existing one you already have.

mikearc095

reacted to a post in a topic:

Review of CarPlay / Android Auto with Sync 3

Android Auto works well... Car Play isn't that great and wastes a lot of space on the screen.

I notice the MyFord Touch updates usually came out in the middle of October over the last couple years, every year. I wonder if the Sync 2.0 update will be made available for 2016 units in the middle of October on the same time scale.

[video=youtube] I like the ST startup screen the best and the lincoln running theme... I like how it is black in the evening/night.

The Sync 3 APIM hasn't been around since 2012... late 2015 is when they came out. Sync 2/MyFord Touch verses Sync 3 APIM's are completely different.

Do any of you guys use the MLB At Bat app? Some 2016-2017 Ford/Lincoln vehicles with SYNC 3 may see a Navigation Fault message appear on the map on the home screen or a system lock up when the phone is connected. Applink maybe inoperative, or the system may perform random reboots during an ignition cycle with the phone connected. Determine if the customer has an Android phone with the baseball application MLB.com At Bat installed... If you have this application, it is recommended to update the app to version 5.2 or higher / uninstall it to address concern.