Content Count

20

Joined

Last visited
About xisruno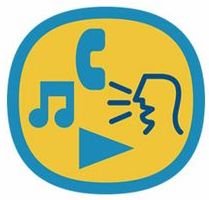 Recent Profile Visitors
The recent visitors block is disabled and is not being shown to other users.
xisruno

reacted to a post in a topic:

7/6/20 - New SYNC 3 NAV maps update available.

I would like to confirm that this 205 update fixes the Waze speed issue and one issue that I have hatted for the last 2 updates. when starting up with the lights on the screen stayed very bright till up raised the brightness then lowered it. It work correctly now.

just updated my mustang from 18093 to 19205. It took about 5 min to start and was finished in about 15 min. Rebooted and got the messaged update was successful.

My car is a 2018 Mustang GT w/nav I just did the map update without an issue. I mainly want the GPS speed issue with external apps showing about 10% more then your actual speed.

I am not showing any updates and was talking to the Sync chat people and they said my system via vin# needs a dealer installed update. Does this sound right? My last few Fords and updates I have been able to do myself.

I have a 2018 Mustang and I have this issue as well and I have the latest update.

I now have wifi off and just did the latest update via USB without any issues. the only issue I still have is the brightness stays bright at night until I adjust then it is normal until the next restart

xisruno

reacted to a post in a topic:

Sync 3 2018 Mustang GT

mine still does this after this last update.

I will check with them on my next service. I will turn the WiFi off It is a bit annoying that it keeps trying to update but seems to never finish.

I have been told that with the manual trans it will not have the modem for remote. If you look at your window sticker it will have SYNC Connect in red listed in the options if it has the modem.

It is trying to download that file while on my home wifi network, however ford owner says I am up to date. I can not find that file anywhere on line.

Where would I find this file to unpack? also you saying not to use a USB 3 and use a USB 2.

the name of the file it is trying to download is JR3T-14G423-CA_129036.tar.gz The Ford Owner SYNC site says I am up to date tho?

Well the Ford Owner site said there was an update so I did the USB way and reported back that the update was completed. The system is still trying to download a new version when I connect to WiFi? I have attached the download screen. Please let me know what this is and if there was something I missed doing this via USB

I think Audible should be included in app link. How can we submit requests?

weriley

reacted to a post in a topic:

turn-by-turn question

I have an android phone and downloaded the destinations app. How does this work with SYNC? I am lost I guess but just cant see how it works with SYNC.