Content Count

104

Joined

Last visited

Days Won

7
About alcohenusa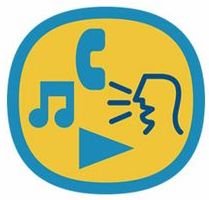 Recent Profile Visitors
The recent visitors block is disabled and is not being shown to other users.
bbf2530

reacted to a post in a topic:

Sync 3 v3.4.22251 Available from Ford

New Sync 3 version available (3.4.22251) is now available for download from Ford. No visible changes from what I can see. USB update on my 2020 Ranger took about 10 minutes and the confirmation file uploaded without issue. Some users have had this version for a while from Cyan Labs. This is NOT for Sync 3.0 vehicles. The latest for my 2018 Fusion is still v3.0.20204.

The versions of 4.4 and 4.6 that I am aware of are NOT for the Nav/Touch-Screen version of Sync.

Python63, One other thing.... Did you try entering your VIN on this site to see what Ford shows for you? https://www.ford.com/support/sync-maps-updates/

Dropped it on Google... Good luck!

If you can set up a place where I can drop the zip file, let me know. It's about 97MB. I really don't think there should be any problem using this, but you never know. Of course, the worst that could happen is that the system ends up bricked and neither one of us wants that to happen. I'm not sure what the Ford site look likes for the older vehicles at this point. They stopped providing updates several years ago.

Hi Python63. In my 2011 Mariner (same as the Escape), the latest available was 4.6. Unfortunately, in 4.6 they implemented some 'safety' features and took away functionality so I rolled back to 4.4 which was the version where they implemented the song metadata over bluetooth. I no longer have the Mariner, but I still have the 4.4 files. You are welcome to try to install that update on your vehicle and see if it works. Of course, this would be at your own risk and results could be unpredictable (or worse).

Updated maps to NA 2 21 on my 2018 Fusion (3.0.20204) and 2020 Ranger (3.4.21194). Fusion took exactly an hour and the Ranger only 45 minutes. Both updates were uneventful and no issues at this time.

Maps are available for download. Who want to be the first victim?

Hi Sporter421, Did you buy the new USB hub directly from Ford or get it from a third party source? There's a lot of knockoffs/counterfeits out there. What version are you on now? A friend of mine used to have a 2016 Edge and it was as simple as you have seen in the videos - update the software and replace the hub….. Hopefully the battery disconnect fixes it for you. If not, is there another dealer you can try?

Hi Sporter421, Your 'service department' does not know what they are talking about. Depending on your answers to the questions that bbf2530 asked and assuming you have the correct USB hub, you may try doing the following: - disconnect battery for 5-10 minutes and let the hardware reset. - try a Master Reset if the above does not help. - make sure you are using a high quality USB/lightning cable such as a genuine Apple cable. - return the USB hub for a replacement as your may be bad out of the box.

If past performance is any indication, I would wait a couple of days after these become available to be sure you get the correct download. Last year they had the wrong (old) maps downloading and the time before that they provided an incorrect license file. https://syncnavigation.com/ford/home https://syncnavigation.com/lincoln/home

If you just got the vehicle, do a Master Reset if you have not already done so. This will wipe out all of the settings from the previous owner(s) and let you start fresh. If that does not help, I would get the system updated to the latest for your vehicle to see if the problem continues. Sometimes, the hardware just needs a clean restart so removing the appropriate fuse or disconnecting the battery could help. If you disconnect the battery, be sure to check your owners manual for things to be aware of when changing the battery. You mentioned it is not a USB cable problem, but not sure how you eliminated that at a possible cause. Wifi updates on Sync 3.0 are iffy at best. I just turned off wifi and always go with the USB update. When you do the USB update, be sure to carefully follow the directions and ignore the early Update Complete messages. Leave the USB inserted until the updates are really done and the system no longer restarts on its own. The update can take about an hour or so depending on the vehicle.

The latest available for Sync 3.0 is 3.0.20204. Check the Ford site using the VIN to be sure it is available for the 2016, but I believe it should be. There are ways to get 3.4 for that vehicle by going around Ford, but it would not be supported by Ford. As previously mentioned, it would be best to stick with 3.0.

4.4 uploaded and sent you a reply

No problem. Just let me know when you have something set up for me to drop it.