Content Count

93

Joined

Last visited

Days Won

4
About alcohenusa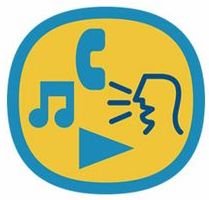 Recent Profile Visitors
The recent visitors block is disabled and is not being shown to other users.
If you just got the vehicle, do a Master Reset if you have not already done so. This will wipe out all of the settings from the previous owner(s) and let you start fresh. If that does not help, I would get the system updated to the latest for your vehicle to see if the problem continues. Sometimes, the hardware just needs a clean restart so removing the appropriate fuse or disconnecting the battery could help. If you disconnect the battery, be sure to check your owners manual for things to be aware of when changing the battery. You mentioned it is not a USB cable problem, but not sure how you eliminated that at a possible cause. Wifi updates on Sync 3.0 are iffy at best. I just turned off wifi and always go with the USB update. When you do the USB update, be sure to carefully follow the directions and ignore the early Update Complete messages. Leave the USB inserted until the updates are really done and the system no longer restarts on its own. The update can take about an hour or so depending on the vehicle.

The latest available for Sync 3.0 is 3.0.20204. Check the Ford site using the VIN to be sure it is available for the 2016, but I believe it should be. There are ways to get 3.4 for that vehicle by going around Ford, but it would not be supported by Ford. As previously mentioned, it would be best to stick with 3.0.

4.4 uploaded and sent you a reply

No problem. Just let me know when you have something set up for me to drop it.

My 4.4 is EE28245.8.14262_sp0 You are welcome to a copy of the 4.4 and/or 4.6. If you can set up a web location for me to drop it, just let me know.

Master Reset will not take the system back to the original version, it just takes the settings back to default. The currently installed version will remain. Have you got the Bluetooth streaming to work yet? (See my post above.) If so, do you get the song data displayed? If not displaying the song data, then you have prior to 4.4. I have versions 4.4 & 4.6 from my 2011 Mariner which I can share with you (4.4 recommended). Of course, using it would be at your own risk since it was not downloaded for your specific vehicle. Though, I have shared it with others who were able to successfully update their system. What phone(s) are you using with Sync?

Hi Python63, I have a 2011 Mariner which is the same as the Escape. As long as the hardware is in good shape, bluetooth streaming should work. I have no problems with our iPhone 13 nor did I with the older iPhone Xr and iPhone 7. Though I cannot speak to any other phones or OS. Have you tried activating bluetooth using the voice button on the steering wheel and telling Sync 'Bluetooth Audio'? The latest versions added the song data to the display. Though the latest (4.6) disables some Siri (and possibly other similar assistants) functionality while connected to the vehicle via bluetooth. For that reason I rolled mine back to version 4.4. Check the manuals for functionality. I would do a master reset which will remove all phones and set the defaults back to factory with whatever version happens to be installed and then you are starting fresh. If you still have issues with bluetooth, you can also try pulling the fuses for Sync or disconnecting the car battery for a short time to let the hardware reset. This does not remove any settings like the master reset does. EDIT: You can also get to bluetooth audio using the menu system from the radio buttons. It seems the only way to toggle to it from the steering wheel media button is if it is already active. For example, you have bluetooth audio playing, you can use the steering wheel media button to change to the radio and use it again to go back to bluetooth.

The map files vary somewhat depending on your Sync version. 2.20 maps files: For my 2018 Fusion with Sync 3.0, it is 12.9GB. There are 7 files in the SyncMyRide folder and 2 files in the root folder (autoinstall.lst and DONTINDX.MSA). For my 2020 Ranger with Sync 3.4, it is 12.3 GB. There are 14 files in the SyncMyRide folder and 2 in the root folder (autoinstall.lst and DONTINDX.MSA). Then you need to download the License file and place it in the SyncMyRide folder. Sync update files also vary depending on what Ford thinks your existing version is and what you are updating to. The Sync 3.4 update for my 2020 Ranger is 1.8 GB with 7 files in the SyncMyRide folder and the same 2 files as above in the root. This was going from 3.4.20282 to 3.4.21194. The Sync update for my 2018 Fusion was only 417MB with 4 files in the SyncMyRide folder and the same 2 files as anove in the root. This was going from 3.0.19205 to 3.0.20204. While many users have successfully done this on a mac, you may consider using a windows pc to build your USB if you continue to have issues.

Sounds like your USB is not set up properly. It should not be trying to index the USB. Did you build it using windows or mac? Some users have had issues on macs getting the USB properly configured. Check the instructions that you can download from the maps site and make sure it is set up exactly as instructed.

Some US Ranger (and probably other vehicle) owners have enabled this function via forscan. It adds settings in the Instrument Panel (IP) for how much over the limit you want a warning and then flashes on the IP. The vehicle has to have the right hardware for it to work.

Actually, 2016s did come with Sync 3. I know my friend's 2016 Edge has it. It may not have been available in all models though, but not sure about that. I also did not see where the OP said he has a Fusion but maybe so. Anyway, here is an article (there are others) talking about the update that came out to allow CarPlay and Android Auto to be used on 2016 Sync 3. The 2016s did not originally allow CarPlay and AA. They also needed a new USB hub to support CarPlay. https://9to5mac.com/2017/05/19/ford-carplay-models/

bbf2530

reacted to a post in a topic:

2021 SYNC 3 NAV map update.

I had helped a friend update his 2019 F250 which interestingly only gets Sync 3.0. He got a free update and it was 2 20. After seeing that be successful, I bit the bullet and purchased the 5 year subscription for my 2018 Fusion. Just finished that update and it is also 2 20.

CARR142

reacted to a post in a topic:

2021 SYNC 3 NAV map update.

I can confirm that this map update is providing NA 220. I know the web site says it is 120, but it is really 220, even for Sync 3.0 vehicles.

I received an email from ALOM to re-download the maps. It looks like a generic email for anyone that may have received the wrong files.

I re-downloaded this morning and got an updated file. The files within the zip have newer date/time stamps. I am somewhat skeptical that this is 100% correct but there is no way to tell for sure at the moment. The old file had a folder with the 119 version in the name. The new one just has the file structure without a version number. I am trading emails with ALOM about this and will post more info if/when I hear back from them. EDIT: No new info from ALOM other than the correct files will download now.