Content Count

7

Joined

Last visited

Days Won

1
About Billy Bee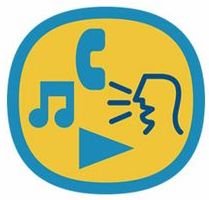 used FAT32 as my thumb drive 16, yes that's the website I used , I tried it yesterday with a new thumb drive , again with the car running and the download started out fine and got to 4 of 10 and no further after 5 mins it said failed, this is the third time 3 different thumb drives and get to the same spot and stops.

The last time I tried to download started working fine it was showing 4 of 10 never got past 4 waited 20 minutes then said not enough space or not compatible, I do have Sync 2 version 3.10 showing will give it another shot, the Ford website says to format it to FAT 32 that is what I have formatted.

Yes Yes and Yes, have new 16gig thumb drives coming today will do a new download and give it another try.

bbf2530

reacted to a post in a topic:

Sync 2 Dead in the water

I did get hold of a Ford service advisor at an out-of-town dealership this morning and he says has to be reprogrammed in about an hour and a half will give that a try. thanks for your help

Yes the car was running all through the installation and has made no difference, sync is not running, you can move through the four applications but is locked up, touch the screen on any of the applications to set temp change radio station nothing happens, it seems that it needs to reprogram, your thoughts

Thanks for your input, tried your recommendations, reset the master to factory settings, and made a new USB thumb drive from the download, the download ran till installing 1 of 4 and said no more space or not compatible with this version is now frozen on this screen showing 1 of 4 I did leave the drive in for 15 minutes after the message but no change. Thanks

Help Help!!!!!!!! I Need some insight, have a 2013 Explorer Ltd purchased 6 months ago nice clean car well looked after, and came with Sync 2 with factory navigation, Sync has been working fine, until I started looking at the ford website inserted my VIN number, and said I have an update for the sync 2, so I downloaded the update following the instructions to the letter started my car and inserted in the USB drive started out downloading for about 20 minutes then did not go any further, the message came up that the update had failed, took out the drive and Sync was frozen where it had stopped, so I disconnected the negative side of the battery for 15 minutes and reconnected and the screen came back, but here is the but NO PHONE, NO NAVIGATION, RADIO IS ON BUT CANNOT CHANGE STATION OR TURN OFF, AND THE CLIMATE WILL NOT WORK NO HEATED SEATS ECT. I have called 3 Ford dealers in my area service adviser will call back but they never do. is this Sync junk or do I have to replace or can it be reinstalled?