Content Count

4

Joined

Last visited
About uu3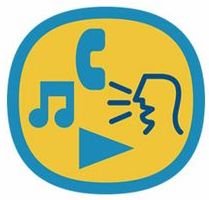 I did, several. most results on this forum were about sync1&2, not sync3. Those about 3 were all dead ends. The best I could find was "Try an older version of sync3" which I guess I'll try since why not, but it's not encouraging. Do these APIMs have an aux in port inside the dash perhaps that I could enable on screen and use my own bluetooth receiver? And I'm also wondering if it's possible to control the audio source via OBD2?

In what menu can I find "Prioritize Connection method"?

I never listen to FM/AM. I need Sync to keep the audio source set to bluetooth, even when my phone is not connected. (in other words, it should stay silent if no bluetooth device is detected) So many times, my phone's BT is off, or the phone is dead or it just doesn't connect, and FM comes blaring on unexpectedly. This usually happens right as the backup camera comes on to back out of the driveway and then I either need to SHIFT TO PARK to switch it to BT or shut off the radio. It's just irritating. I switch the stereo to BT, every damn time I get in the car because it keeps switching back. I seriously thought about ripping out the FM antenna, but supposedly it's the same antenna for GPS, so that's a no go. So. How do I go about setting this up? I have access to an obdlink EX and ForScan. And I'm also wondering if it's possible to control the audio source over OBD2, and I'd "just" keep a raspberry connected all the time to send the 'switch to bluetooth' command every second or something. Is there a more 'correct' way to do this?

Why can't we write our own apps for sync3? I want to see my google calendar on there. And view my garage camera and control the door over IP. I found a group called FMods that supposedly had a way to sideload apps into sync3, and there's even a couple games!