Content Count

5

Joined

Last visited
About C Wood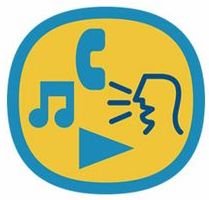 That is worth a try. Thanks.

Tried removing phones and then adding them. Played with sound controls. Nothing changed. Seems like "silent notifications " message on phones when plugged into Ford may be the key to correction. Need to find out why this message comes up and what sw is controlling it.

Tried the sound settings but there is no change. What is weird is that I can leave the Ford Escape, plug into my 2016 Chevy Colorado truck and the android auto sw is working fine with sound on for Maps.

Thanks for you quick reply. No "alerts only" mode shown. I looked at the android auto article. Strange that the problem is in both of our Samsung phones when plugged into the Escape and does not appear in the Chevy truck. Also all map sw works with sound from the phone when it is unplugged from car. I sent a not to the Samsung folks and they don't believe the problem has to do with their sw.

When my Samsung S9 phone is plugged into my 2017 Ford Escape, I can use the road map software (e.g. Google map and WAZE) but I get no sound. The words "silent notification" appears on the phone and cannot be deleted while plugged into the car. The same problem is there for our other S9 phone. Map sw works on phone when unplugged from car. The sw works fine when used in my Chevy truck so it would appear to be a problem between SYNC3 and Android Auto.