Content Count

34

Joined

Last visited
About radarxxx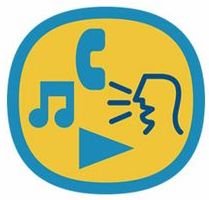 My FordPass Android version is 3.17.0 last updated Feb 18, 2021.

Welcome! Looks like USB is the most dependable way to go. Let us know if you do have successful wifi update.

Good to hear Ford had a fix. Those problems can be frustrating. Glad it finally was solved.

I suspect that will be the case, and I will continue to use USB to update. It was just a small victory that it finally connected to my WIFI, LOL. I will report if the update by WIFI ever works.

I did see one item I now have after the update, and a welcome one it is. On the Ford owners site, I noticed something called over-the air-updates. This was new as I had never seen it before. I went out to my Fusion, turned wifi connectivity and automatic updates on. For the first time, It was able to find my home wifi network and successfully connect. I hope to download future updates by wifi. We will see. Fusion is 2019 titanium.

I didn't notice any changes to the things I use either. I wish Ford could give us notes on the updates.

I was able to find some time to download the update. It took 30 minutes to complete and there was one reboot towards the end. Got the update success window, waited a few minutes to make sure, and was good to go.

Hello, there is a SYNC 3.4 update available It is listed as 3.4.20282 and is available on the Ford owners web site. It lists a 30-35 minute update time. I won't be able to update until later in the week, but good luck to everyone.

Technical Service Bulletin (TSB).

I set my 3.4 to night mode and leave it. I really do prefer the blue background.

I enjoy listening to SiriusXM and have been a subscriber for years. Have heard horror stories about ending your subscription and how long they try to keep you on the phone . I don't believe you can cancel on-line. That may have changed though. I too go through the yearly "I will cancel unless you give me this rate" routine.

Thank you! Quick update this time.

Gary, I didn't think going from 3.0 to 3.4 made that much difference. Updating from third party sites would be a matter of risk/reward that only you can decide.

And my 2019 fusion did get the 3.4 update last week.