Content Count

41

Joined

Last visited

Days Won

1
About radarxxx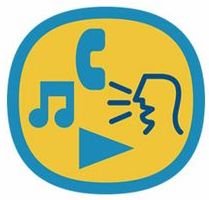 According to the Ford Owners site under USB drive installation instructions and clicking on either windows or mac: Fat 32 for SYNC versions previous than SYNC 3. So it would be exFat. Click on exFat for instructions. To double check I googled how to format USB update for SYNC 3 and it came up with exFat.

1984Poke

reacted to a post in a topic:

SYNC 3.4.22200 update available from My Ford

I used a USB stick and the update took 30 min with one restart. I waited until it indicated it was safe to remove USB device.

I think I will skip a year.

I plugged in last year's USB and it indicates 3.20 GB free of 14.7 GB.

All good info. I had wondered if you could skip a year. I went the USB route for reasons bbf2530 listed. Even at that I received a corrupted USB. Ford replaced with no hassle.

On my Samsung S 9 + : Settings, Apps, Ford Pass, at the bottom of App Info page is the version. Mine is v 3.20.0.

Checking the syncnavigation.com site with my vin# indicates Sync 3 Navigation Map is up to date with latest version NA 1 19.

My FordPass Android version is 3.17.0 last updated Feb 18, 2021.

Welcome! Looks like USB is the most dependable way to go. Let us know if you do have successful wifi update.

Good to hear Ford had a fix. Those problems can be frustrating. Glad it finally was solved.

I suspect that will be the case, and I will continue to use USB to update. It was just a small victory that it finally connected to my WIFI, LOL. I will report if the update by WIFI ever works.

I did see one item I now have after the update, and a welcome one it is. On the Ford owners site, I noticed something called over-the air-updates. This was new as I had never seen it before. I went out to my Fusion, turned wifi connectivity and automatic updates on. For the first time, It was able to find my home wifi network and successfully connect. I hope to download future updates by wifi. We will see. Fusion is 2019 titanium.

I didn't notice any changes to the things I use either. I wish Ford could give us notes on the updates.

I was able to find some time to download the update. It took 30 minutes to complete and there was one reboot towards the end. Got the update success window, waited a few minutes to make sure, and was good to go.

Hello, there is a SYNC 3.4 update available It is listed as 3.4.20282 and is available on the Ford owners web site. It lists a 30-35 minute update time. I won't be able to update until later in the week, but good luck to everyone.