Content Count

118

Joined

Last visited

Days Won

3
About bbf2530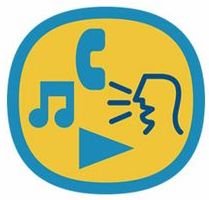 Hi Wissman. More information is needed to even begin to try and help you. Vehicle model, model year, SYNC version etc. Also, what instructions did you follow to connect? Have you checked your Owners Manual and followed the instructions to connect to SYNC with Android? Have you gone to the Lincoln Owners website and followed the instructions in the How-to videos? Get back to us and good luck.

Translation, for anyone who may know the answer: "hi i have a ford c max from 2015 with sync 2 and gps and i would like to know if anyone knows the name or the extension of the speed cameras or the danger zone (speed camera) thanks"

HI Matt. What make, model and model year is your vehicle? And since you quoted Dealer assistance pricing in European currency, where are you located? Also, as Gadgetjq mentioned, where did you download this "update" from?

Hi HF. Owners of Ford/Lincoln vehicles with SYNC3 and NAV are eligible for one complementary NAV maps upgrade. If you never had the upgrade, you may still be eligible. The only caveat in your case: I am not sure the vehicle is still eligible once it is out of warranty. You can check this website to see if you have an update available, whether it is complementary etc: https://syncnavigation.com/ford/home Let us know how you make out and good luck.

Hi Ponyguy. Also...your screen "freezing" indicates you may also have a problem besides the relatively common issue of WiFi updates not working. I would advise making a service appointment to have the issue diagnosed when you have time. Could be a bad APIM or other issue. When you take your car in, have the Service Writer and/or Tech get in the car with you and demonstrate the problem so they can witness it. Do not just describe the problem, hand them the keys and leave. By having them witness the problem occurring, this will hopefully avoid the dreaded "We could not duplicate the customers concern. No action taken at this time." diagnosis. Let us know how you make out and good luck.

bbf2530

reacted to a post in a topic:

3/10/20 Lincoln Owners SYNC update website up

Hi Multitask. Go ahead...I'll hold your beer. 🙃🙂

Hi Bridget. Our last replies crossed in the mail. I am happy you were able to get official verification of what I was telling you. Hope your nephew passes his driving test. Good luck.

Hi Bridget. Also, as of May 2018, all U.S. vehicles under 10,000 pounds (i.e. all passenger cars) are required to have back-up cameras. That requirement was made law in 2014. So Ford, like all automakers, would have met that requirement before the May 2018 implementation date with all 2018 or sooner vehicles. Since it is a mandatory safety requirement, it would make sense that they can not be turned off.

Hi Bridget. First...I am just curious as to why you want to turn the camera off? Next...I downloaded the 2018 Edge Owners Manual and can not find any setting to turn off the rear view camera in the dash display or the SYNC screen. There is a rear camera delay setting in the dash settings also. Mt blind Internet guess is that is possibly what you are turning off. I am not stating there is definitely no way, but I can not find any information showing it can be turned off. Also checked my 2018 MKZ settings and there is no setting to turn off the rear view camera. So I am not sure what to recommend from here. Perhaps go out to your vehicle and be sure exactly what the settings display states and post back?.

Hi Bridget. I am not sure you can turn off the rear view camera. Are you sure what you are turning off is not the "rear camera delay"? EDIT - Also, just curious as to why you would want to turn it off?

Hi Bridget. What vehicle, model year, trim level, version of SYNC etc?

Hi Multitask. That may be it, blocked at work. The other possibility I thought of is: I have noticed an incorrectly entered Email or password will not always tell you it is incorrect. You will just get the sign-in page again (as you show in the photo). If it still does not work at home, maybe try performing a forgotten password and/or Email reset and start over. One other note: Do not assume your MKZ will perform WiFi updates until you actually see it perform one. WiFi updating has been problematic for most owners. Although I have placed a WIFi extender at the front of my home to give my 2018 MKZ an excellent WiFi signal in the driveway, it does not perform automatic WiFi updates (even when there were updates available on the website), and manual update checks do not complete. Just a heads up. Hope yours works better. Good luck. EDIT - Just checked and the Lincoln Owners website SYNC update is still working for me.

Hi Multitask. Not sure what is up. After 1+ month of not working, It is now working for me. - I open the Lincoln Owners page. - Click on "Sign in" either at the top right, or on the welcome page underneath where it states "Welcome to an effortless ownership experience". - Fill in Email and password boxes and click "Sign-in". - Wait for your car to show towards the top right. - Click "Support". - Click "SYNC Software Updates", then the page populates. It may briefly show a sign-in warning again before stating it is checking for SYNC updates along with the circle-of-death. - Wait for the page to finish loading. It can take some time. In my case, I have already loaded the latest SYNC software, so it tells me "You're all up to date." etc. Perhaps try calling Lincoln Concierge. Let us know how you make out and good luck.

Hi gang. For those who have had trouble accessing SYNC updates through the Lincoln Owners website for the last month+ (as I did), it is back up at the moment. I was able to check for updates just now. Good luck.