Content Count

167

Joined

Last visited

Days Won

5
About bbf2530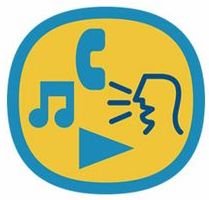 Hi MWR. You had not mentioned you planned on having someone else do the installation. Okay, that is clearer. In the meantime, the video generally shows you what the installation involves (your #2 question). Hopefully another member who has done this will jump in. Let us know how you make out and good luck.

Hi MWR. I understand what you are looking for. However, that is the work necessary. And if you scroll through that post I linked to, there is not much reading. It is ~95% photos. However, unless you want to pay someone else to do the installation, there in no shortcut for the work. And it is not very hard. So the short answer to your questions is...There are no reliable, inexpensive, purchasable, pre-packaged and "easy-to-install kits". You can purchase the ~$1,500 kit offered by companies like 4D Tech, or you try to source the parts yourself from Salvage Yards etc. If you source the parts yourself, you can do it for $300-$500 (according to your resourcefulness and luck), then perform the install yourself following online instructions like I linked to, or following the the online videos available. It is not hard if you have some basic tools (screwdrivers, allen wrenches, trim removal tools etc.) and the right How-to video. I am sure if another member has information that may help you, they will certainly jump in to help. Good luck. Also...If you want a general idea what it takes to do yourself, you can take a look at this How-to video for the Lincoln MKZ (cousin to the Fusion). While the trim pieces and removal do differ, the overall installation is very similar and will give you an idea of what is entailed. The electronics are essentially the same, only the surrounding trim differs:

Hi MWR. Take a look at this thread on another forum for a pretty in depth explanation: http://www.2gfusions.net/showthread.php?tid=3881 If you Google "Ford Fusion SYNC 2 to SYNC 3 conversion", can find more information and videos. Good luck.

Hi Jsantunes. First...when you say "Then an update came", what kind/type of update are you referring to? A SYNC update? If yes, how was it installed? Did you install it manually via USB or was it installed automatically via WiFi? Or are you referring to an update to your phone OS? Is your phone fully updated also. If not, perform an OS updates. Okay, so flying a little blind at the moment, I would recommend this: First, if it was not a SYNC 3 update, check the Ford SYNC 3 update website to see if you have any available updates for your car: https://help.ford.com/update-sync/ If there is a SYNC 3 update available, I would recommend you download and install it after you perform the other recommendations below. Next, check the phone volume in your SYNC/Audio system, in case it was accidentally turned down. You must adjust the phone volume with the volume knob, during a call. If that does not work, then try deleting, then repairing your phone. If that does not work, try performing a SYNC reset by following the instructions in your Owners Manual. You may then need to repair your phone and reenter your presets. Try those suggestions, let us know how you make out and good luck.

Hi TINole. My SYNC 3.0 equipped MKZ has its own hotspot too. However, a hotspot is a data connection. SYNC updates need a WiFi connection. Unless that has changed for SYNC 3.3/3.4, you would still need to be connected to a WiFi network, with a strong WiFi signal. If I am mistaken, perhaps a SYNC expert will jump in to give you more specific information. Good luck.

Hi TINole. Concerning WiFi versus USB updates: WiFi updates are sometimes spotty. You have Automatic Updates turned on. Do you also have your SYNC system connected to your home WiFi network (or someplace else you park for extended times during the day) and does your vehicle get a strong WiFi signal when parked? While I only have SYNC 3.0 in my 2018 MKZ, and things may have improved with SYNC 3.3/3.4, I have found the USB download method to be more stable and reliable. On the other hand, some owners have had issues getting USB updates to complete properly, or had issues transferring the files from their computer to the USB drive, etc. Like anything it can sometimes be a matter of personal experience. Keep us updated and good luck.

Hi TINole. Unfortunately, other than performing a hard reset of your SYNC system (procedure in your Owners Manual), I do not have a solution. However, I would recommend making a service appointment so the issue can be diagnosed and corrected. When you bring your vehicle in, do not just tell them what is wrong, hand them the keys and leave. Be sure to demonstrate the issue to the Service Writer or Tech. Yes, I realize you would probably need demonstrate in this case anyway, since you would not want to leave your phone with them. It is simply something I always recommend. Always demonstrate the issue and have the Service Department employee clearly state they see/hear/feel it happening. This helps avoid the dreaded "Could not duplicate the customers concern" diagnosis. If you personally showed it happening, they can't say they could not duplicate it. In the meantime, perhaps a tech member will jump in with more specific advice that may help. Keep us updated and good luck.

Nothing is "on" anyone. I have agreed that we have agreed to disagree.

Exactly! But at least it was a basic form of agreement.

Hi again alcohenusa. There, you have brought us together and we agree on something! Thanks and good luck!

Hi alcohenusa. I agree with you 100% and am more than willing to do so. If he feels the need to keep this going (I hope not), he can begin his own thread where we will not bother others. Otherwise, I have already made an attempt to extend an olive branch, which hopefully he will accept, and we can return to providing information and helping others. And as I stated above...I completely respect and agree with your point of view on this. Good luck.

You get so wrapped up in your lies that you can not keep things straight. Do you realize that in the very same post, you actually stated "I have stated that I have personally done this and it Does work, but that you can brick your unit (same as you have stated)". So you admit I have told people there are 3rd party websites which will allow some to update SYNC 3.0 to SYNC 3.4, but it may "brick your unit". Then you state that I tell people it can't be done through 3rd party instructions. Which is it? I have told people it can be done but can brick the system, or I tell people it can't be done at all? So you try to argue out of both sides of your mouth. Thank you for blatantly lying and provided the proof all in one post. And yes, unfortunately I, and others, spend time correcting your erroneous information when frequently necessary, on the forums I participate in. So your attempts at now creating false flag arguments are ridiculous. So...once again, you resort to glossing over the "factory update" and "factory upgrade" parts of the discussion. Here, your lying and disingenuous behavior comes to the fore, because I have repeatedly told other members that SYNC 3 to 3.4 upgrades can be done thorough 3rd party sources, but I recommend against it, because it is not a factory update and can cause small to major problems. Both system and Warranty problems. The discussion consists of two questions: 1 - Will SYNC 3 ever be able to be "factory updated" to 3.3/3.4? The answer is no. Ford has stated publicly it will not. 2 - Will SYNC 3/3.3/3.4 be able to be "factory upgraded" to SYNC 4. The answer is an even more resounding no. The hardware is different and not backward compatible. Ford has also publicly stated it will not. Ironically, the only thing you seem to have understood (somewhat obtusely) is when you state in your second sentence..." Or at last none that you have been willing to post as you usually do when someone else asks". Exactly! You finally got something right in this entire discussion. I will run no errands and waste no time providing research for you, to convince you the earth is not flat. However, I will always offer to help other members who are honestly looking for help and information. As I previously stated, I have already gone through doing your research on too many subjects, including your incorrect battery information. That would be the incorrect battery information you provided, which was contradicted by a link to your ex-employer's (Exide). So since doing your research for you gets nowhere, I will not do your work. Oh, I will provide one link that may help you if you actually read it: https://fordsyncforum.com/index.php?/topic/7367-updated-sync-last-night-to-30/&tab=comments#comment-23325 The facts laid out and all of this having been said, I will add: I do not participate in these automotive forums to argue. I am here to provide accurate information and help others Therefore, I am always willing to "bury the hatchet", forget the past and move on. As long as it is a two way street.

"I guess you are less than a 12 year old..."? LOLOLOLOL! Ahhh..the "I know you are but what am I", kindergarten parrot defense. LOLOLOLOL You are a troll. You do not want answers or information, you want to endlessly argue. I am not here to "provide" information for you. It is not my job to convince you the earth is round. I provide information for those honestly looking for help and the correct answers. You do not want the correct information, you want to endlessly argue and bicker that the earth is flat. No different than the incorrect information you provided others about refilling batteries, the incorrect information you provided about cooled seats, the way you have insulted and chased away other members on other forums with your "wit" (and think that posting 😎 after insulting people makes it okay). And that is just the tip of the iceberg concerning the incorrect information you have sometimes provided for others. Oh...I'll give you credit that you do sometimes provide correct and helpful information. However, it's like you have a split personality. And when you are wrong, you simply refuse to admit you were wrong. Proof immediately below. Concerning the bad battery information you provided (which could have caused people problems and money): I did the proper research (try it someday, you may learn something) and provided a link from Exide (the company you stated you once worked for) showing you were incorrect about your water assertion concerning automotive batteries, so you simply disappeared from that thread without acknowledging the information you provided was incorrect. That is your style. Therefore, I no longer waste time providing information for you. And I am not here to "represent" Ford or Lincoln, you troll. I am here to provide information and help other people. Try actually researching and looking deeper in the links. You provide two links that don't state much of anything about the subject/discussion. And that is your master plan? To provide links that say nothing and claim they make you right? Yet you don't bother looking deeper. Your linear thinking is defective and what you are arguing about is not even clear. Not hard to guess where you would stand in the country today. Everyone familiar with the SYNC systems knows SYNC 3 can not be factory upgraded to SYNC 3.3/3.4, notwithstanding your attempts to gloss over the "factory" part of the equation. And everyone familiar with the SYNC systems knows SYNC 3/3.3/3.4 will not be able to be factory upgraded to SYNC 4. The systems are not compatible. It has been widely reported. Anyone with a scintilla of automotive knowledge (or the ability to perform proper research) is aware of this, or can find the information, if they really wanted to know the answer in stead of endlessly argue (linear thinking). You come back and let us know when you find information stating that SYNC 3 can be factory updated to SNYC 3.4. Or when you find information that SYNC 3/3.3/3.4 can be factory upgraded to SYNC 4. Then I will happily admit I was mistaken, since it will mean I can factory upgrade my SYNC 3.0 to SYNC 3.4...or even SYNC 4! Until then, the earth is not flat and you are mistaken. Until then, all I will do as far as you are concerned is address any further disingenuous/incorrect posts towards me. And correct any incorrect information you provide to others. Do your research.

You don't want to provide or receive correct information, you simply want to argue. You have become a troll who posts incorrect information, then won't just let it go when you are wrong. Some of the information you have posted for others in the past could wind up causing them problems and/or money. I even told you what to Google. If you can not find the obvious, that is your malfunction. A 12 year old could find it. Do your own research, troll.

Hi Gary. Not that it matters much at this point, but I believe the module reset procedure includes opening the door to lock it so that "Accessory" or "Delayed Accessory" mode is turned off. The instructions seem to indicate it is important that everything (engine, audio etc.) is shut down before the "key cycle" portion. And if you do not open the door, the "Accessory"/"Delayed Accessory" mode will still be alive for ~10 minutes, even if the audio system is turned off. Hope that makes sense. Let us know how you are making out and good luck.