Content Count

3

Joined

Last visited
About grafen22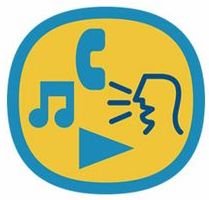 Read the forum - point taken! But I'll add, if we were dealing with a great company they 1 - would tell us upfront what the change encompassed and 2) we shouldn't have these issues to begin with. Ford still builds good vehicles, I believe they should not have married Microsoft. Glad to see them getting a divorce.

I don't know what they have improved, with every update I only find new issues. In addition to my wife's Fusion I have a 2011 F150 with Sync. I use Amazon music and every time I start a playlist it plays 1st song for about 30 seconds then quits. After I go to my iPhone and hit the play button it will play continuously until I stop it or turn the ignition off - like it should. With the latest change, the Fusion now will not connect a phone call with the iPhone connected via Bluetooth and plugged into the USB port. I think Ford should offer us a conversion to Gen 3.

Just venting my frustration with Ford. I loved my 2014 Fusion Hybrid and the MyTouch when I first got it. The most useful feature was my ability to use my iPhones address book to select an address and have it used by the Navigation System. (That was after spending hours to change the "Country" code to 2 characters in hundreds of contacts). Then the first Sync upgrade came out and that feature was eliminated and subsequent updates have not returned that feature. I've installed several updates since that first, I honestly i can't see any performance enhancements; only new glitches. Now, that Ford has moved on to Gen 3, I don't have any faith in Ford to fix issues wth Gen 2. Another real pet peeve of mind is you can't (the dealer can't) reverse any upgrades to the system; no way to reset the system back to original software setup and Ford doesn't tell you what the upgrade will accomplish. No more Fords for me.