Content Count

176

Joined

Last visited

Days Won

9
About NOTMY911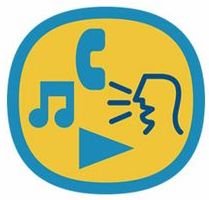 Good luck with that one...

asteele

reacted to a post in a topic:

New User - review so far "Pitiful"

Same on my Lincoln MKX 13 and 16 but apparently you and I should do some learning...

Must be a higher Version because I'm still stuck with 1 "Climate" command which is Pitiful...

Just saying "redial" (plugged or not) does work

And soon Sync 4 will be across the brands/models and we will all be screwed.

If you got an iPhone, ditch the app from the cloud and then reinstall

Same thing with the Lincoln Way last week. Its now showing the mileage but I can't even find the Oil Life display anymore...

Should be on my next one... Waiting for the next Nautilus generation.

I talked to them. It will work if you have change the USB "receiver" in the car with the one that is fitted in the 17 model which I did so I have Carplay but it need to be plugged in.

Did anybody has one of those? www.carplay2air.com

USB2 only and some stick don't want to play... Once you find a stick that work leave it in the car and use it for the next update.

VoltaicShock

reacted to a post in a topic:

Why is there no uprising about Ford's failure to update maps?

Since I'm waiting for the next generation of the MKX/Nautilus, Sync 4 should be stable by then.

I was more referring to command like "Fan Speed 3" which I was able to do on a 2009 Odyssey.

What do you mean by "just purchased the update for version 3.0." and "Will I need to pay for this update from v2.0 to v3.0?"