Content Count

63

Joined

Last visited
About FordGuy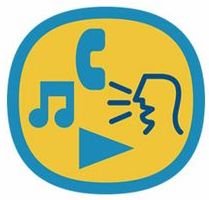 I know Angbobian said that he got it working above but just to point out that there is also a volume setting within the Waze settings that should also be turned up. Also set the Pause spoken audio to ON.

Ford still can't get Sync 3 to update over WI-FI and took over 4 MY to even figure out how to update the Navigation (Then used 1.5 years old data). Now they will change to Sync 4 so they can forget about Sync 3, no longer will support it just like the Sync's before got dropped when they came out with Sync 3. But now they can charge you a montly fee for a system that you already paid for when you purchased the vehical. Also to get the music streamed you will also have to pay a montly fee for that. Since a lot of people already pay for music to be streamed to thier phone why would you need or want to pay extra for it to be also streamed to the vehical?, just hook your phone up to the vehical and play the music that way. I hope that Ford will still allow the playing of music and Apple Carplay or Android from the phone or USB in this new Sync 4. We already have cloud based Navigation with AppleCarplay and Android which is up to date, Fords will be a year or more old judging on their prior Navigation records. Also cloud based Navigation doesn't work when your in the mountains or away from cell towers like out in the country roads.

I checked and my treble, mid, and bass were at centered but that's because I had to perform the master reset. I then changed their settings and shut off the vehical and restarted and they were still as I set them (not centered). My volume control is working fine and displays an increasing or decreasing number in the circle when it's changed. My suggestion is to re-download the software update and re-install it, then perform a master reset before you set up the equalizer. Hope it works for you.

As I stated above I updated SYNC 3 to V3.0.21 build number 19205. Today I connected my iPhone 7 by USB to use Apple Carplay and the phone just kept beeping and then flashing repeatedly. I had to perform the "Master Reset" on SYNC 3. Then I had to remove the bluetooth pairing and the Apple Carplay setup from my wife's phone and mine and then reconnect the bluetooth for both phones and reconnect Apple Carplay for both phones. After that Apple Carplay now works again, the speedometer reading that shows in Waze use to be 12-13mph too high, it's now within 1mph of the cars speedometer. I thought that problem was in Waze but apparently it was on Fords SYNC 3 end.

The auto shutoff can be temporarly disabled by using the left hand steering wheel controls. It will then automatically turn back on the next time the vehical is restarted.

I just downloaded the update to USB and it is V3.0.21 build number 19205. It took about 3 minutues of driving before it showed it was updating and then about 10 minutes till finished. I can't find information on what it updated but everything seems to be working fine. The USB was formatted as exFAT and I followed the instructions for PC.

The load of the Navigation software took 58 minutes to complete. It is NA 1 18 revision. Ford should have provided this first revision for free to all Model Years since it took them 5MY to offer a Navigation revision and the maps that came with the new vehicals were 2 years old when purchased.

Ford finally released a update for their Navigation, $109 for download and $149 for a USB mailed to you. Go to this site https://syncnavigation.com/ford/home for the update. I downloaded it but have not loaded it in the vehical since it says it takes about 1hr of vehical run time. I understand that it is revision NA 1 18. Will post back once I load it in my vehical.

I bought the A10 Sd Card from ebay-advantagebuy99 for $22 and so far it is working great and the speed is back to normal with this card.

There should be an "AUTO" setting for the screen that darkens the screen at night automatically when the lights come on, if lights are set to auto. At least thats what works fine in my 2017 Ford Edge.

I've bought the A6, A7, and A9 from e-bay. The A6 & A7 worked fine. The A9 works but must be a slower SD card since it takes longer to load, but still works. The A9 came from "autoleasessolutions" on e-bay so I won't order from them when I order the A10.

On your iPhone remove the Carplay and Bluetooth connections to Sync3. Then do a "Master Reset" on your Sync3. Then reconnect your iPhone to Bluetooth and then connect your iPhone to the USB cable and re-establish the Carplay connection. Allow carplay to work when iPhone is locked.

I know your post is a few months old but I had problems with CarPlay in my 2017 Ford Edge and the only thing that made it work was to do a Master Rest of the Sync3 system. That removes all phone pairing and phonebooks from the Sync3 system. Then you re-pair the bluetooth to your phone and then CarPlay.

I understand that by using your iPhone as a WI-FI hot spot that you could update your Sync3 with that method as long as Ford's WI-FI updating process is working (never works for me on good signal with home WI-FI). But how can that be used for Sync2 MFT when the only update method is by USB? Ignore question about Sync2 MFT, I just re-read and had miss understood, I now know that you were updating that by USB.

Ford IVT (In-Vehicle Technology) - SYNC email is "sync@ford.com"