Content Count

46

Joined

Last visited

Days Won

5
About enigma-2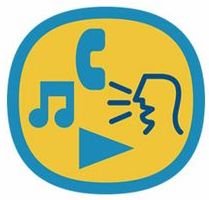 Sorry, thats on the Sync 3 menu. For the MyFordTouch menu; Press the Settings icon > Settings > Wireless & Internet > Prioritize Connection Methods

https://www.ford.com/support/how-tos/sync/sync-3/sync-3-settings-overview/

What phone do you have? (Have you updated the O.S. for the cell phone lately)?

Just buy a Sync 2 to Sync 3 conversion kit. $560. https://www.ebay.com/itm/Factory-SYNC-2-to-SYNC-3-Upgrade-Kit-3-4-Fit-for-Ford-Sync3-APIM-Module-Carplay-/313783414604?mkcid=16&mkevt=1&_trksid=p2349624.m46890.l49286&mkrid=711-127632-2357-0

It plugs into the back of the APM (radio) not the APIM (Accessory Module). Don't believe that Sync has anything to do with the camera. If your version of Sync can use voice commands to control the camera, then yes, otherwise, no.

Talk with a Ford dealer local in your country. According to this site, voice is only offered in three languages, English, French and Spanish. https://www.ford.com/support/how-tos/sync/sync-gen-1-1/how-do-i-change-the-language-with-sync-gen-1-1/

The last version for my Gen1 sync (2009 Lincoln MKX) is vs. 2.1.4. It must be installed by the dealer as other modules must also be updated prion to updating sync. To check on what's available for your version of Gen1 sync, go to this site and enter your VIN. https://owner.lincoln.com/tools/account/how-tos/keep-your-sync-up-to-date.html

Old thread, but just ran across this and thought I'd respond incase others wanted to try. Select "Prioritize Connection Method" and should be able to chose order of connections.

Try a reset. Pull your fuse, run car for a few minutes, stop engine and replace fuse and see if full functioning is replaced.

Can't save as unit recalculates route for each session from current location. Best you can hope for is "destination previous location" and go from there.

Try reformatting the USB drive using FAT32. The update does not accept exFAT formatting.

What happens if you switch to Sirus and tap the "Presets" button on the display?

Sorry for responding so late, jusT seen your post. I have a 2009 MKX and the latest (and last) sync update is 2.1.4. I have navigation, Sirus & DVD. (Sync version's vary depending on the equipment, so 1.3 may be the highest you can install; just don't know). No, you cannot go to version 4, it's a hardware limitation, not software. Imo, even if you installed all of the upgraded hardware, to go to Myfordsync, you wouldn't gain much, and it would be expensive.

No connection. They are only offering to sell you a map upgrade.

Couple of suggestions. Sync will try to start in the same configuration as when it was shutnoff. It will attempt to connect to any phone registered with it. If when it first starts, does not find your phone, it will switch over to a different audio source, requiring you to force a BT connection. Second suggestion is to delete all BT devices registered with Sync and then reestablish a new connection. Seen this happen if an old cell phones are still registered with Sync (gets confused and runs home to mama).