Content Count

1,136

Joined

Last visited

Days Won

12
About Muzicman61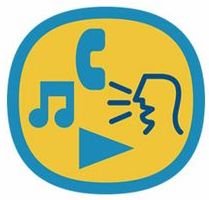 Well, I'm not due for an oil change until December. Given that I think it's a normal function of the vehicle, I figured somebody else must also hear this when ever Ford Pass talks to the vehicle and would know what it is.

I don't believe there is a real issue. Just curious what the noise is. I guess I'll show them next time I'm in for an oil change and get their opinion.

Everything works fine. The sound is clearly coming from the back end of the vehicle. Not any notification on my phone. Same thing used to happen with my 17 FFE until my 3G modem went out of service.

I've noticed that when ever Ford Pass "connects" to my wife's 2020 Edge, I hear a mechanical clank noise. Anyone else hear similar and can explain what it is?

Same exact post, 10 years later under a different user name. Brownies for sure!!! Medicated ones I would guess.

I think you posted this in the wrong thread. Your reply has nothing to do with qwerty keyboard. 😁

Are the MP3 files tagged? If so, how did you tag them? How are the files named?

10 year old technology will certainly face challenges with newer phones as Multitask mentioned. But your USB and Line In should work just fine. Agree, try a factory reset.

I agree with bbf2530 but I wish Ford was offering a 5G replacement modem so we don't have to go through this again when 4G is discontinued. Although they claim 4G will be around for at least another decade. It may outlive me. 😉

There is a lengthy discussion on this over in the Ford Fusion Energi forum. A lot of frustrated individuals, including myself. My VIN, like many others, is not in the CSP list. Ford says call your dealer and the dealers say call Ford. The CSP is supposed to cover vehicles from 2014 through 2020. However my 2017 for some reason, is not on the list. So to upgrade my modem to 4G, will cost me around $525 since I'm forced to pay for the installation. Installation is free if your vehicle is on the list. You can check your vehicle here: https://www.ford.com/support/recalls/

1984Poke

reacted to a post in a topic:

Latest Sync 3 Map Update Issues

RedHoncho01

reacted to a post in a topic:

Hello from Ohio

Good to hear you fixed it.

As a new owner to a used vehicle, I always recommend resetting Sync to it's factory settings. Then if the problem continues, you may need to look more into the app. Possibly try searching in the Spotify forums. Personally I use a USB stick for my music to avoid any app issues. Just easier for me. Good luck!

Congrats on the new vehicle and retirement... You'll enjoy both. I was retired until Covid hit and got "recalled" so to speak.