Content Count

1,141

Joined

Last visited

Days Won

12
About Muzicman61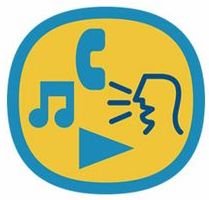 Muzicman61

reacted to a post in a topic:

SYNC 3 WIFI mac address

I had Sync in my 2007 Focus. I'm surprised the 2008 Edge did not.

can connect the car to your local wifi? Perhaps that would update the time.

Muzicman61

reacted to a post in a topic:

Happy New Year!

I was about to update my maps last year, but decided to give maps with Android Auto a try. I liked it and never looked again about upgrading my Sync maps.

I thought about paying for the map upgrade for my Fusion with Sync 3. But after trying Android Auto, I figured why waste the money.

Wow, almost a year later and you still have not resolved this?

Well, I'm not due for an oil change until December. Given that I think it's a normal function of the vehicle, I figured somebody else must also hear this when ever Ford Pass talks to the vehicle and would know what it is.

I don't believe there is a real issue. Just curious what the noise is. I guess I'll show them next time I'm in for an oil change and get their opinion.

Everything works fine. The sound is clearly coming from the back end of the vehicle. Not any notification on my phone. Same thing used to happen with my 17 FFE until my 3G modem went out of service.

I've noticed that when ever Ford Pass "connects" to my wife's 2020 Edge, I hear a mechanical clank noise. Anyone else hear similar and can explain what it is?

Same exact post, 10 years later under a different user name. Brownies for sure!!! Medicated ones I would guess.

I think you posted this in the wrong thread. Your reply has nothing to do with qwerty keyboard. 😁

Are the MP3 files tagged? If so, how did you tag them? How are the files named?

10 year old technology will certainly face challenges with newer phones as Multitask mentioned. But your USB and Line In should work just fine. Agree, try a factory reset.